LEADERS IN OFFICE FIT OUTS & RENOVATION IN MELBOURNE
We engaged Metro Office Fitouts to undertake an office renovation of our Rail Group Head office in Port Melbourne. Mike and his team were very professional and the quality of the fitout was exceptional. I have no hesitation in offering my recommendation to any business requiring office fitout services.
Geoff Thorn
02:46 02 Oct 19
Metro Office fitouts are fantastic to deal with. They are well priced and were able to find a solution to our need and complete the job within our tight timeframe. Our office looks great and their staff were a pleasure to deal with throughout the renovation. I would highly recommend them if you are looking for a good job completed on time and within budget.
Suzie McCarthy
06:15 18 Jul 19
Highly recommend if your looking for an office fitout. I was beginning to think I needed to move to a larger premises however Michael was able to come up with a new layout that enabled a better use of the space and resulted in space for 3 additional employees. Great communication throughout the process. Very happy with the result, thanks guys!!
Shannon Smit
12:27 08 Feb 19
Another exceptional job delivered by the team at Metro Office Fitout. Our boardroom renovation was well planned beforehand, delivered on time with excellent communication throughout the project and we are so pleased with the high quality finish. All trades engaged had a real eye for detail. We would not hesitate in recommending Metro Office Fitout for your next project.
Zannon Daff
11:53 06 Feb 19
I have found Michael and his team a pleasure to work with. Every request is handled professionally and quickly. I would definitely recommend Metro Office Fitouts.
Tania Iezzi
21:51 05 Dec 18
Fantastic Company to work with, both their before and after service is second to none. Would recommend Metro Office Fitouts every time!
Shane Casey
01:42 08 Nov 18
Sengor Kusturica
04:48 28 Mar 18
We would like to thank the team at Metro Office Fitouts for their brilliant work in creating our new office space. We came to them with a three week deadline which not only did they make happen but the quality and professionalism of their work was amazing. We certainly recommend and would love to work with the team at Metro Office Fitouts if the opportunity arouse again
Sarah Potter
02:50 27 Feb 18
Great job done and fantastic service, on budget and on time, thanks so much for a very professional service!
Monica O'Halloran
05:49 24 Feb 18
"We are very grateful and appreciative of the fantastic work Metro Office Fitouts completed for us. Their work was not only seamless and completed to perfection but they were very mindful of staff and students that we had on site. They were very proactive in responding to emails and producing information we required. One of the reasons I am most impressed with their work was that they estimated a completion time and they completed the work on time. They were very helpful with helping us move furniture which was not required of them and they always went above and beyond to help out where they could. Michael & Michael were so approachable and friendly to our staff. They were missed in the office when the work was finished. They thought outside of the box and ended up working out a way to get us more space than originally anticipated which was greatly appreciated. I would not hesitate in recommending Michael and Michael for any future upgrades you may be contemplating. Reliable, considerate of surroundings, on time and personable are very hard traits to find when having works completed on site and Michael and Michael possess all of these amazing attributes. I wish you all the best with your future."
Jessie Schleibs
23:41 21 Feb 18
Metro office fit outs do a fantastic job , great bunch of guys Well priced and reliable
john bacon
08:48 11 Feb 18
Michael, Just a courtesy note to say all of us here at FORM700 were delighted with the work carried out at our New Office Headquarters. The high standards we expected were exceeded and project delivery was first class. A personal thank you to yourself and your team for all your hard work and efforts in making our office environment a very pleasant place to work. More than happy to recommend your company for future projects you will be involved with. Keep up the good work!
Declan Kerr
22:40 10 Feb 15
Michael and Michael were an absolute God send.Down to earth and no b-llsh-t.Our office accommodation was outdated and tattered. In fact we were embarrassed to entertain clients in it.Now we have a well presented and professional office environment where we are proud to host our international clients.Michael and Michael at all times offered improvements and alternatives that were both practical and cost effective.I have no hesitation in recommending them to future clients.
What Our Clients Say
We were very impressed with the professional job done by your team, especially Joe the Carpenter Metro representative who was very accommodating and offered good advice on positioning desks, creating worktops, maximizing work space etc.

"The finished products, and quality of their building works, have exceeded our expectations for both of our office fit outs. We would highly recommend Metro Office Fit outs to other businesses seeking a professional commercial fit out."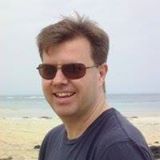 This is just a quick note to say that the interior glass walls in the foyer look very professional and have exceeded our expectation. When we do the upstairs offices, we will definitely be getting in touch with you.
We Have a 5* Google Rating For Every Office Fit Out We've Done In Melbourne!!
Each client is assigned a dedicated project manager. Their focus is to offer help if needed, and take care of every little detail along the way, ensuring your new office fit out is delivered on time, on budget and without a hitch. It might be worth mentioning that we've been delivering Office Fit Outs in Melbourne for nearly 40 years now so we may have learned a thing or two along the way!
Office Fit Out
If you're looking for an inspirational office fit out, you're in good hands.
Artfully Crafted
We've 40 years experience delivering office fit outs around Victoria; transforming the way that thousands of people work every day.
Renovate
An office renovation is a fantastic opportunity to revitalise and reinvigorate your whole business.
New Life
An office renovation from Metro Office Fit Outs can provide all of the benefits of a new office without the cost or added complications of moving.
Suspended Ceiling
Metro Office Fitouts delivers the high quality, cost effective, suspended ceilings across Melbourne.
Perfect Lines
Ceiling installation jobs are carried out with the least disruption so as not to interfere with your regular working schedule.
Glass Partitions
Glass partitions allow natural light to flood an interior space while providing space flexibility.
Bring Light
Glass wall partitions are a compelling solution for spatial planning that are flexible, efficient and visually arresting.
View Our Recent Office Fit Outs
Below is a small selection of recent work around the Melbourne area and suburbs.
Office Noise Reduction
Silkworm1
2019-10-15T12:44:37+00:00
Glass Partition Contractors Melbourne
Silkworm1
2018-04-29T15:05:28+00:00
Suspended Ceiling Contractors Melbourne
admin
2019-10-15T11:43:30+00:00
What Do We Believe?
A better office environment makes more productive employees. We've delivered hundreds of unique office fit outs and refits in our 50 plus years of operation. We know we've had a positive impact on so many people working in and around Melbourne. We can help you!  Maybe you haven't got enough space in your office, or it's badly laid out, or maybe you've just moved to a new office space?  A well executed commercial office fitout will have a lasting impact on everyone.  Metro Office Fitouts can assist with these issues, and help create, an all round, better working environment.
Trusted Partners
At Metro Office Fit outs we're proud to have worked with some of the Australia's favorite brands to design and install their office fit outs.
Building Inspirational Working Environments
We design and deliver a work space that positively impacts your business for years to come.
Only takes a few seconds!