Office Fitout Partition Contractors located in Melbourne and Surrrounding Suburbs

We are Specialist in Commercial Office Buildings Fitout Partitions
Office paritioning and desk setups can maximise floor space and build better team environments. The Concept is not new and by working together to work out the optimal arrangement of desk and work spaces it can have a huge impact on work flow.
Our company are operated by contractors from all over the south east suburbs. We are experienced office refurbishment and office renovations specialists, we serve businesses of all sizes in and around Melbourne, surrounding suburbs, and across Victoria.
The finish to any office that is complete and affordably priced. Written quote or over the phone.
Registered building practitioners in melbourne and surrounding suburbs. We come with a full range of services that you would otherwise have to obtain from a variety of contractors.
Our specialists in painters, electricians, plumbers, carpet layers/suppliers and carpenters are all apart of the team for office fitouts.
We are a highly recommended business with quality & afforable fitout solutions. We take your existing space and deliver an office fitout partition and emerging desk solution that accommodate your current staff levels and help boost future growth and expansion.
Call Metro Office Fitouts:
Call Metro Office Fitouts:
"Reliable, Considerate of Surroundings, on Time and Personable are very Hard Traits to Find"
"We are very grateful and appreciative of the fantastic work Metro Office Fitouts completed for us. Their work was not only seamless and completed to perfection but they were very mindful of staff and students that we had on site. They were very proactive in responding to emails and producing information we required. One of the reasons I am most impressed with their work was that they estimated a completion time and they completed the work on time. They were very helpful with helping us move furniture which was not required of them and they always went above and beyond to help out where they could. Michael & Michael were so approachable and friendly to our staff. They were missed in the office when the work was finished. They thought outside of the box and ended up working out a way to get us more space than originally anticipated which was greatly appreciated. I would not hesitate in recommending Michael and Michael for any future upgrades you may be contemplating. Reliable, considerate of surroundings, on time and personable are very hard traits to find when having works completed on site and Michael and Michael possess all of these amazing attributes. I wish you all the best with your future."
Jessie Schleibs – Executive Assistant, Performance Education Group, Flinders Lane, Melbourne 3000.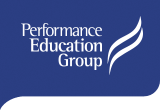 Make the office working environment for your employees
If there is not enough floor space for the number of staff members in your office, or the office layout may not be properly organised, a commercial office fitout from Metro Office Fitouts can assist these issues and help create a more productive working environment.
You may be a company that is looking for afforable contractors in one place, if painters, electricians, plumbers, carpet layers/suppliers and carpenters all in one is what you need. Office Fitouts provide a convenient service in looking after any project. Ensure we do not waste time, and are able to finish the project in a timely manner, the results are always satisfactory and the client only pays the quoted price.
Complete your office with experienced office fit out contractors in Melbourne and surrounding areas.
Contact our office renovations specialist today on 0404 067 304 to arrange a quote.
Call Metro Office Fitouts:
ACTION Speaks Louder than words
Our work ethic, professionalism and results thus far and evidenced by the testimonials received over the years from our numerous satisfied clients. We are the real deal, and practice what we preach. Please give us a call for any up coming projects large or small.
Metro Office Fitouts can assist you with the following and more:
Office Partitions & Suspended Ceilings fitout service
Installing workstations
– complete with electrical and data & phone services
Full Office Renovations
– including sketches and designs of your office plans
Floor covering services
– Including carpet, Carpet tiles, Vinyl / Ceramic tiles
Companies that we've worked with in the past