Office Refit Or New Office Design Is A Valued Symbol For Employees
Office Refit, Renovation or new build?
Office partitioning and desk setups can maximize floor space and build better team environments whether your looking for an office refit or renovation. The concept is not new and by working together to work out the optimal arrangement of desk and work spaces it can have a huge impact on work flow.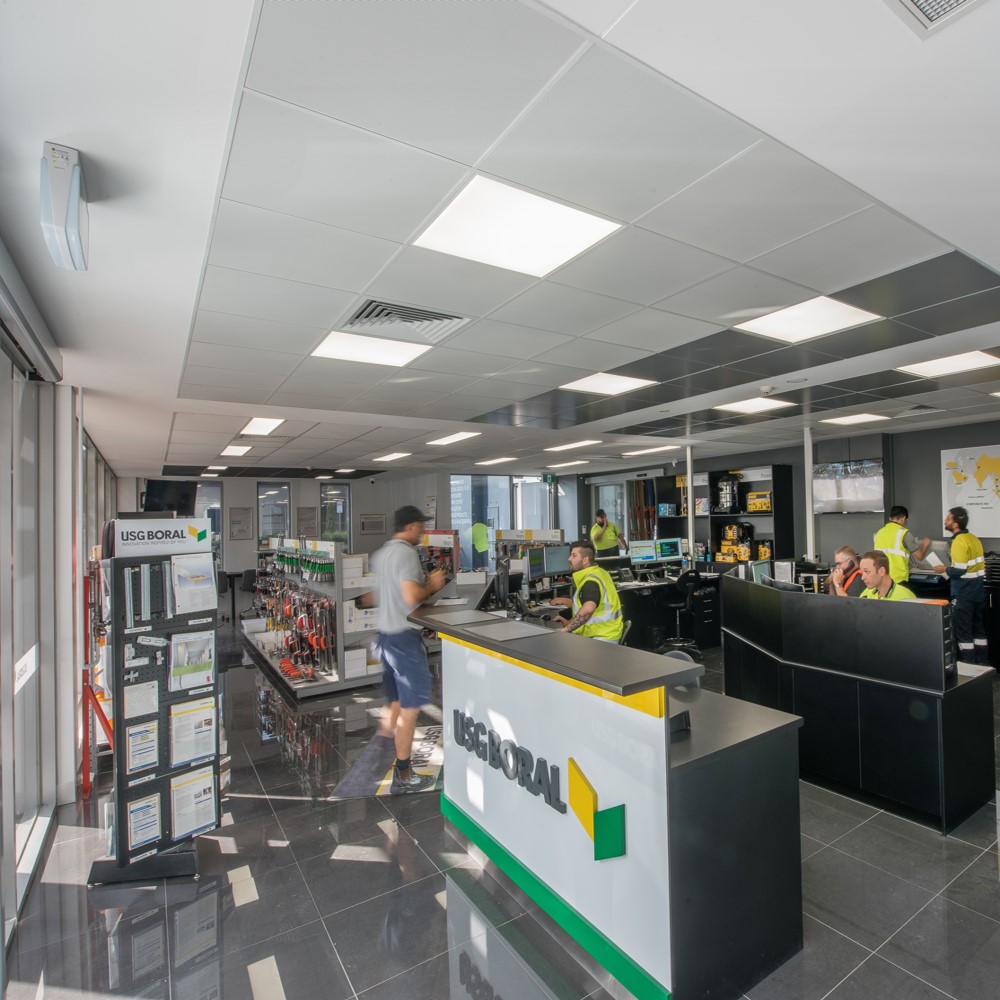 Our company is operated by contractors from all over the south east suburbs. We are experienced office refit and office renovations specialists, we serve businesses of all sizes in and around Melbourne, surrounding suburbs, and across Victoria.
We offer the highest level of finish to any office refit job and pride ourselves on how affordable and competitive we are . You can get a written quote or call us and we'll be happy to quote you over the phone as well.
Registered building practitioners in Melbourne and surrounding suburbs. We come with a full range of services that you would otherwise have to obtain from a variety of contractors.
Research shows that employees value workplaces that are designed with people in mind. That is, the office space should reflect the values they have and also accelerate performance.
Young employees between 20-35 years value flexibility, choice and experience. Having an office design that matches their needs fuels the retention of those already working and attracts talent in the needed areas across the company.
The experience at the workplace will influence productivity of staff, catalyze cultural shifts and determine the quality of corporate strategy. Millennial's perceive space as an extension of themselves and thus office design that is engaging and keeps them connected (through social collaboration tools for example) will attract and retain them.
Office Fit Outs And Employee Satisfaction
Whether you have an open plan office or are in a more confined space, our office dividers can breathe new life into your workplace in ways that a simple fresh coat of paint cannot. Office partitioning is innovative, economical, space saving and colorful, and can suit any modern working environment. You'll enjoy a more practical and relaxed working environment which will benefit your company's output and profit.
Regardless of your working industry, we are able to provide the best office partitioning products in Melbourne. Delivering expert installation, value for money and friendly, helpful services, you're sure to benefit from your Metro Office Fit outs experience. For more information on any of our office partition products or services, contact us today.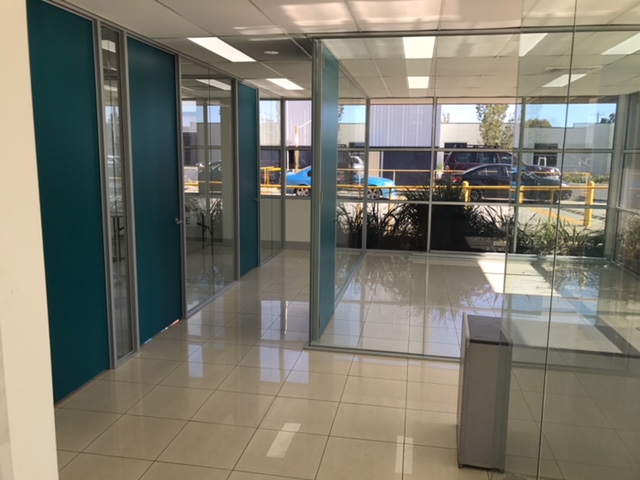 Today's technological advancements have hugely influenced how work-spaces are managed. Artificial Intelligence has and is increasingly automating tasks, which are process driven, making way for more of the creative design and development roles which are creating new jobs and a more diverse type of worker.
New workers will push for workplace user experience as a priority for any organization. This means higher specification core locations will be used to attract right skills and expertise.
Although connectivity is very important when it comes to your office design, so too is your access to amenities as this also influences the overall office design and location. In some of the latest office designs, this can mean coffee areas for breaks, flexible meeting areas, game rooms, nursing areas, training rooms. In terms of the location, being near restaurants, shopping areas and good transport services are the types of things new workers will be looking out for.
Complete Renovation Services
Smart planning in the early stages increases your chances for a successful office renovation. Proactive planning can be very helpful in sidestepping the headaches that might otherwise plague a remodeling and/or expansion project. Follow these five steps to help the renovation process flow smoothly.
Be Clear About Your Goals
Ask yourself these questions and try to address each area that concerns you.
What is the main reason driving the renovation (e.g. infrastructure updating, installation of new technology, overhaul and upgrade of finishes, change of tenant, changes in how the space is to the function, or you just want to make the space aesthetically more pleasing)?

Do you intend to continue work while the renovations take place? if you do intend to work while renovation take place, will work be done in a phased plan? Are there any issues that will impact the schedule of the project?

What is the budget for the project? Does it include all available funds? Have you created a budget that will cover contingencies?

Have you addressed the planning or regulations that will impact the renovations?
Office Renovation Cost Efficiency

Right from the outset, you can make cost saving by involving the general contractors.  This will ensure accurate test-fit budgeting and maximize cost efficiency. A good office fit out or renovation contractor can give valuable input on the project's preliminary budget. They also can validate, in practical  early design concepts and perform value engineering before a design is finalized or construction begins.
When soliciting proposals for the designer and general contractor, it's important to look for firms that are experienced in the specific type of renovation work that the project entails. During the interview process, ask for specifics on budgets, schedules, and change orders for the contractors' past renovation projects. Be sure to obtain references from past clients and check them carefully.
It's always a good idea to conduct an evaluation of existing conditions. Make a comprehensive list covering:
The condition of all the electrical and mechanical systems.

The internal/external condition of the building and its ability to support any renovations.

The quality of all the existing utilities.

Review any past site evaluations  that were carried out.
As much as possible, try to be sure that you can operate within your budget  by carrying out a preliminary site evaluation. A lot of unforeseen costs can be  uncovered during construction (e.g. where harmful asbestos may have been used in original construction, lead, or toxic mold caused by water intrusion) can bring the renovation to a halt and could lead to a costly redesign.
Suspended Ceilings? Call The Experts
Metro Office Fit outs is proud to deliver some of the best suspended ceiling installations in offices across Melbourne. If your office is lacking personality or is too generic for the dynamic nature of your company, let our experienced team implement an exciting and innovative ceiling installation in your workplace.
We are proud to employ some of the most talented suspended ceiling contractors in Melbourne, so you can be confident that you are in good hands. Providing a great way to brighten your office and give it a feeling of difference and vibrancy, a false ceiling can offer a striking embellishment to the stock standard four walls of most commercial properties.
The suspended ceiling installation contractors Melbourne trusts.
Impress clients and staff alike with quality suspended ceiling tiles that instantly give your Melbourne office block that added element of sophistication and distinction. We are confident you'll be happy with the results we deliver!
All ceiling installation jobs are carried out with precaution and efficiency so as not to disrupt your regular working schedule. For more information on anything from false ceiling installation to suspended ceiling panels and more, contact Metro Office Fit outs today.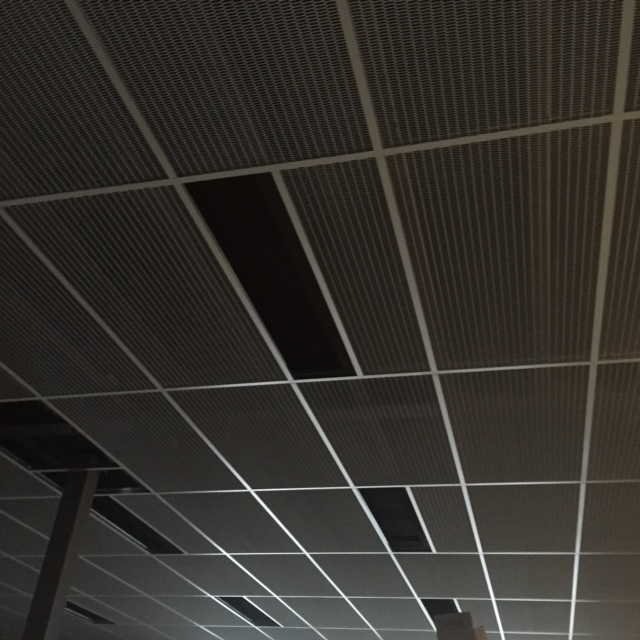 In an office, utilizing the neglected space above the heads of your employees by installing a suspended ceiling can significantly benefit the space as it delivers on both practicality and style. The ceiling of your office is an integral part of its overall structure, which is why fitting a suspended ceiling will not only add space and value, it will also majorly improve the functionality of the workplace.
As opposed to drywall or plasterboard ceilings, suspended ceilings provide improved acoustic qualities so the noise pollution from above floors is considerably reduced. Therefore, it's important to consult with a professional to ensure the correct tiling and insulation is installed for extra soundproofing.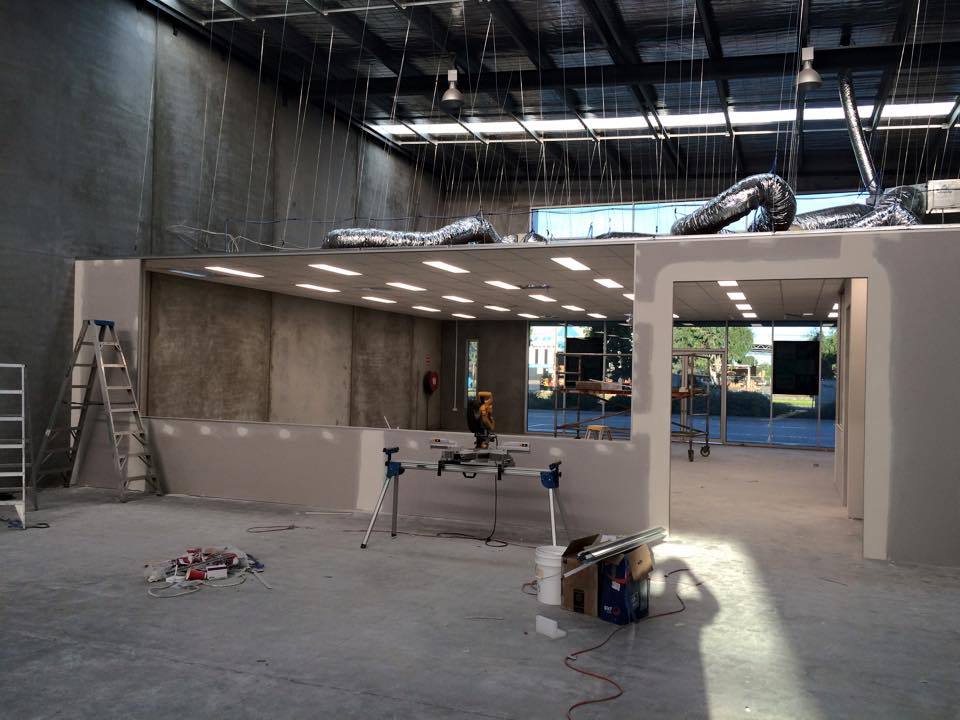 We understand that the way businesses operate means minimal disruption and downtime to the rest of the company is a must when installing suspended ceilings. Luckily, having one fitted by an experienced professional company means the overall project will be completed quickly and efficiently, so you can start reaping the rewards in no time at all.
Creative Partitioning With Cubicle And Wall Panels
Office Cubicle & Wall Panels are more than just dividers. There is a lot of practicality in keeping within walls. You may want to section off areas for access, reception, privacy, call center, storage, or changing the office layout. There are solutions we provide and we can transform your office with new release work surfaces that will impress and function the way you want.
With Metro Office Fit Outs, you can trust us to create the perfect office, suited to your identity, requirements and budget, for all your employees and clients to enjoy.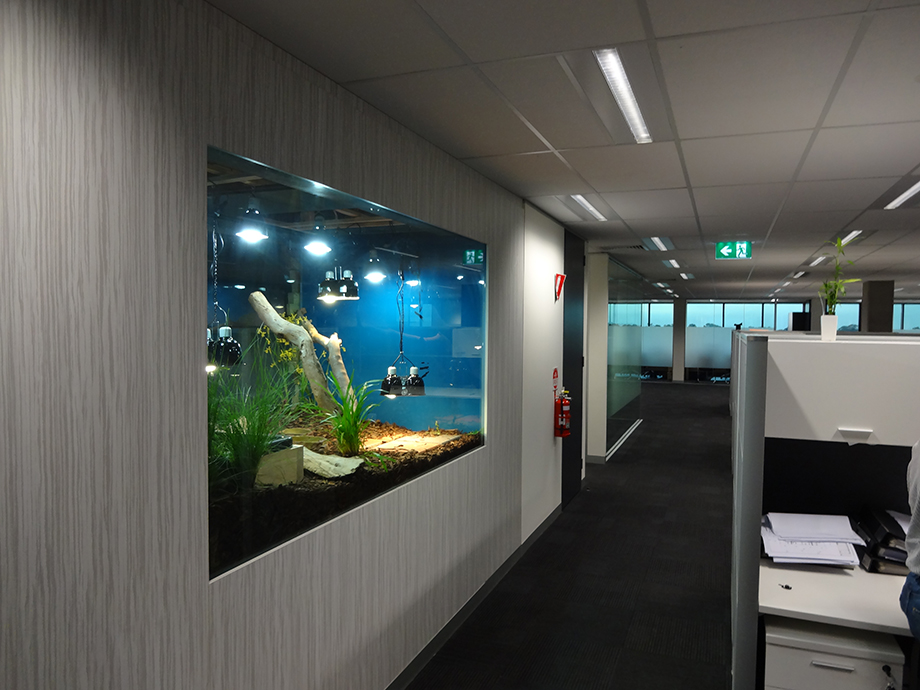 As part of our office refurbishment services, we can easily install office partitioning that can achieve levels of sound absorption/mitigation and fire resistance, creating new office environments. Partitions are ideal to create meeting rooms or private offices from an open plan area.
With a variety of colors and finishes, you can rest assured knowing that our innovative design team will find something suitable that fits in with the current look and feel of your office.
We work in accordance with manufacturers' specifications and the latest building regulations to ensure that new office layouts are compliant with building regulations.
Based in Melbourne, we offer national coverage, so if you would like to work with us, please contact us today.
Workstation Installation
The right workstation will benefit performance gains and good information organisation. Some workstations might even have custom compartments installed for better use of workspace and task pipe lining.
Does your reception require a lot of brochure handouts to patients or clients? We can find the right wall fitting and compartment solution for you. When looking for the next workstation setup it is good to remind yourself that the right workstation can achieve a whole lot more than just reorganizing clutter, the right workstation can increase performance.
Things to look out for are: budget, ergonomics and efficiency, storage, data communication and networking, spatial intelligence, and it is able to facilitate staff purposely and comfortably.
Metro Office Fitouts can offer a range of workstations that accommondate style, space, functionality, and budget. We have worked with many offices in a variety of industries.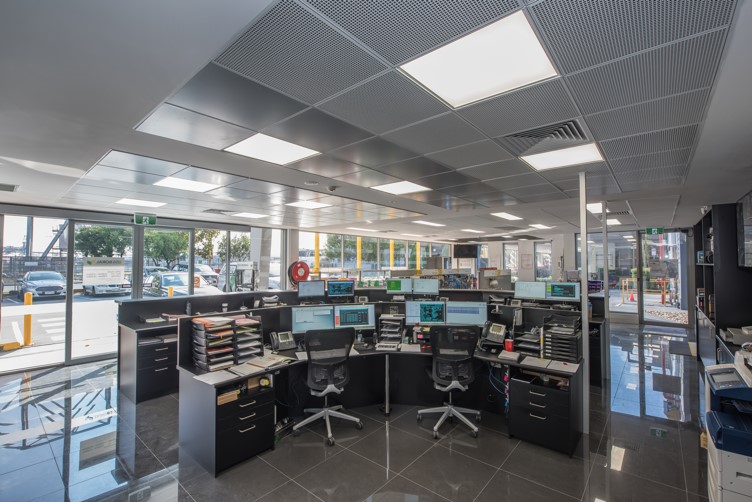 Today, many of the businesses in Melbourne choose a cluster style arrangement for desks to make the best use of their office space, for uniformity and to improve the flow of communication in an office.
We will carefully measure the dimension of your office, discuss your business needs, different teams and functions within your office. We also look at other needs within the office i.e. storage, copying and printing, space for a meeting table and in some cases a waiting area for visitors. We have a huge amount of  experience in fitting out large open plan offices and we will suggest the perfect cluster desking solution for your business.
Glass Partitions
Movable Office Partitions, Partition Walls and Glass Partitions will give you the flexibility to redesign and install the office layout to suit any situation. All our Partition systems are demount-able, your office can be dismantled, relocated and redesigned as a totally different layout at any time down the line.
The different elements of glass, solid and demount-able can be employed to create a bright and flexible work space, while meeting high levels of acoustic requirements. Competitive advantage can be achieved through unique design-led partitions displaying company branding, logos, color glazed units and digitally printed images.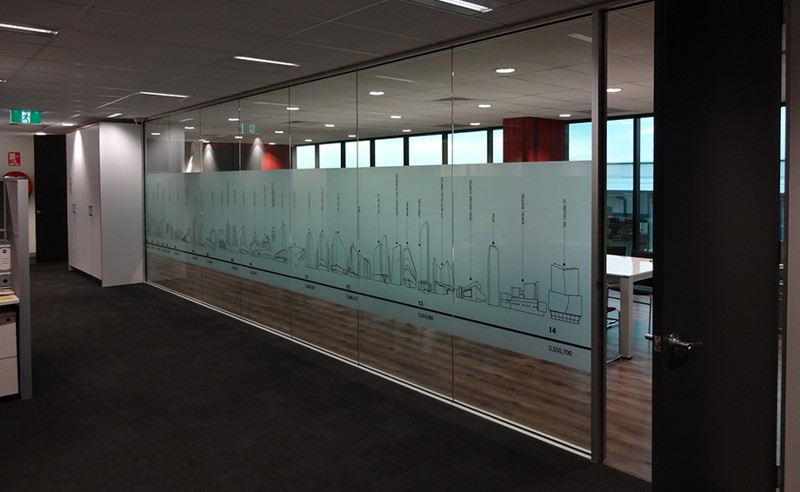 Office Partitions also achieve outstanding fire and structural performance through stringent testing. Metro Office Fit-Outs offer the safest and widest product offering in Melbourne. Our office partitions conform to building regulation requirements most suited to your office fit-out or refurbishment.
Glass wall partitioning has become a popular choice for office environments which would make them more modern looking. These will create an open space feeling. The glass comes in different thickness and you can choose from single and double glazed. Ideal for offices, shops, etc.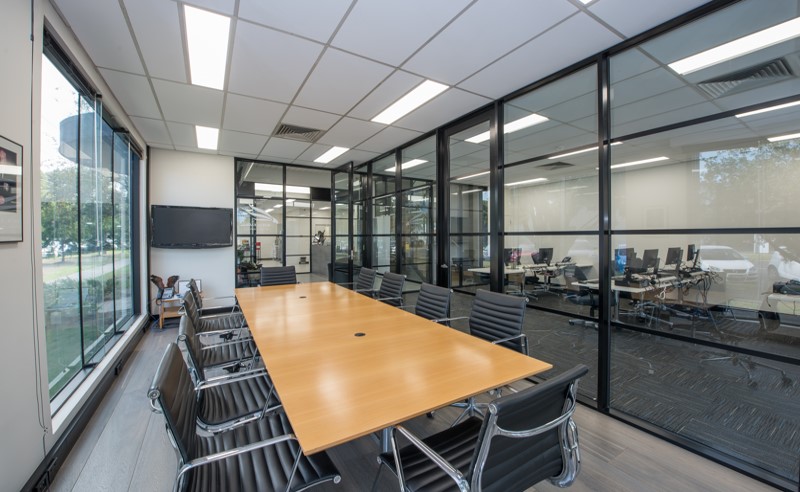 Glass partitions is a great way of creating a professional look to your business and increases the natural light. Contact us for your consultation and we can guarantee the right design for you. Or send us a message with all your details on the contact us form on our website. we look forward to hearing from you.
Reception Desks
A reception desk or counter is a lot more than a simple work space for your reception staff. It's the place that your clients first see when they enter your work place, and it's also what your customers will be viewing as they sit down in your waiting area. As a result, your reception desk needs to look good and work harmoniously with your existing decor.
Radius Office Furniture have a wide variety of reception counters in stock, both new and used, to suit every budget. All our reception desks are made by some of Europe's best manufacturers, which means that you can be sure you'll be getting a high quality piece of office furniture which is built to last.
If you're working to a budget, we have a range of affordable reception desks in a range of sizes, from visually imposing large L-shaped desks to reception desks for smaller waiting rooms. Many of our desks also have useful additional features, such as lockable drawers, extra under-desk storage (such as pedestal units), soft-close drawers and storage for filing.
You can also select the finish that works best with your brand. Our most popular styles tend to be our wooden finishes, which come in beech, oak, walnut, chestnut and cherry. These provide your reception area with a sense of timeless class. Alternatively, you can go for a more contemporary look, with a black or white desk, or even a glass one.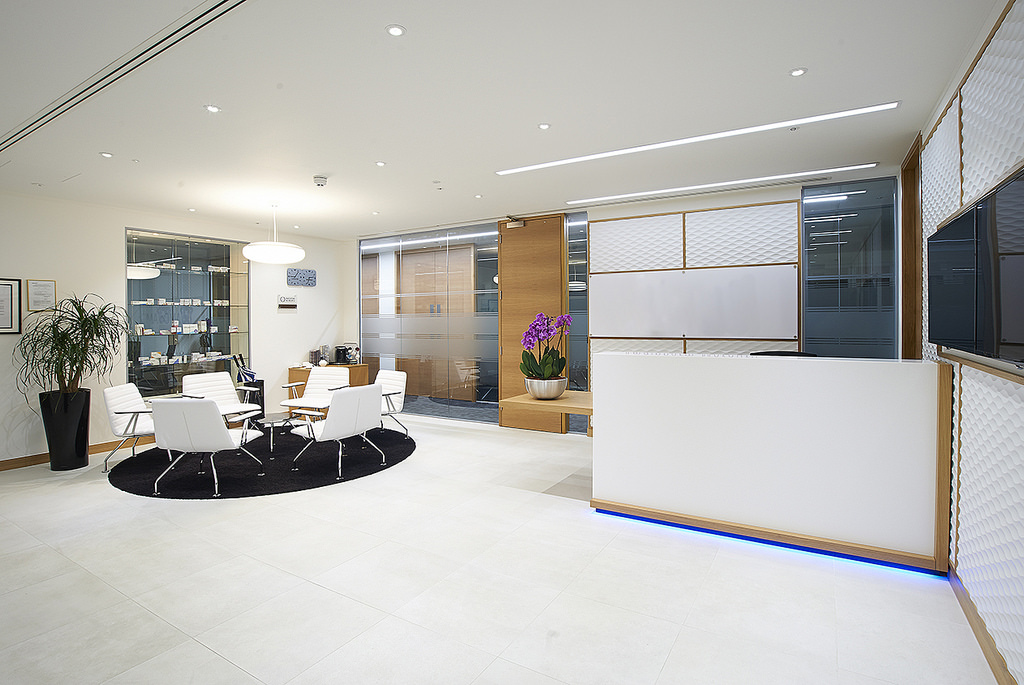 We offer delivery and installation all across Victoria and well beyond. Our installation and delivery service is designed to accommodate your requirements.
Acoustic Design & Installation | Office Noise Reduction
Metro Office Fitouts have operated for many years as specialist contractors in the area of noise reduction. We deal with commercial and private clients all over Melbourne.  Our focus is in all aspects of noise control and can supply and install a wide range of systems to meet your budgetary and aesthetic requirements.
We have over 30 years experience in the field of acoustic engineering.  Specializing in Acoustic Flooring, Acoustic Wall Panels, Acoustic Ceilings, Acoustic Doors and Industrial Noise Control.
Today, more than ever before, there are many distractions in the office environment.  Improving your acoustic environment can achieve better concentration levels among personnel, hence leading to a more productive work force.
We use the best available soundproofing materials and sound absorbing acoustic panels.  We partner with the most technologically advanced providers offering the latest and most effective tiles and foam to control echo or reverberation.  Particularly important, in say,  large halls and commercial settings.  All our soundproofing insulation is comprehensive and highly effective.  No matter what the size of the area is, we can provide the best noise reduction solutions that fit your needs.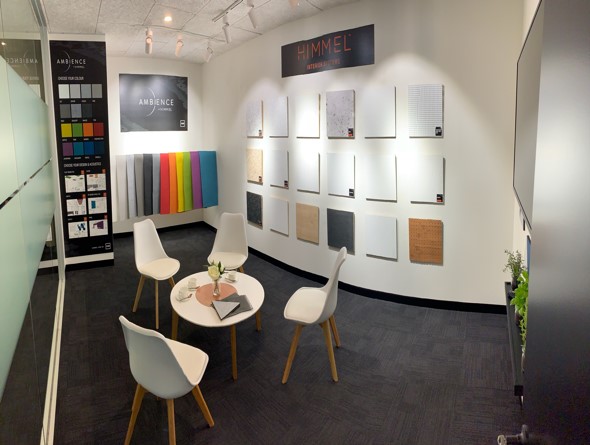 Today's office space is so far removed from what was the tradition only 30 years ago.  We've all had to change and adapt to these new environments and the technological revolution going on all around us.  Considering how much time we spend in the office environment we've adapted very well, especially, when the space matches our needs.  The ubiquitous adoption of open-plan offices over the past decade, however, has produced mixed results—for various reasons it's become clear that this isn't always the correct solution for everyone.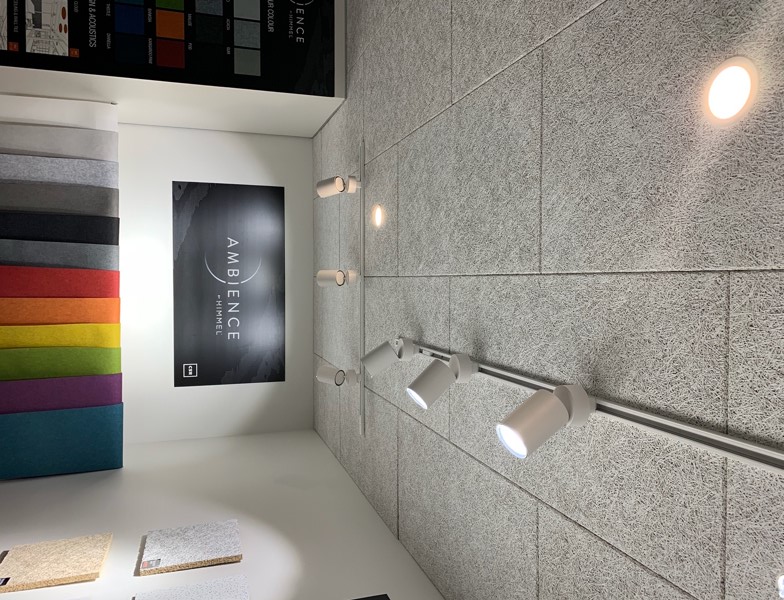 We understand that the way businesses operate and how important it is to minimize disruption and downtime.  Luckily, having your office or commercial space fitted by an experienced professional company means the overall project will be completed quickly and efficiently, so you can start reaping the rewards in no time at all.
We strive for the Perfect Delivery on every project that we undertake, ensuring we deliver your brief on-time, on-budget and snag free.