Glass Office Partitions Melbourne
Movable Office Partitions, Partition Walls and Glass Partitions will give you the flexibility to redesign and install the office layout to suit any situation. All our Partition systems are demount-able, your office can be dismantled, relocated and redesigned as a totally different layout at any time down the line.
A lot of our clients use glass office walls with obscure frosting or film that is usually in the middle of the glass wall to allow light in but still have privacy. We also offer boardroom style film which has lines cut out. At Metro Office Fitouts we can do any type of obscure film on the glass including signwriting or pictures.
The different elements of glass, solid and demount-able can be employed to create a bright and flexible workspace while meeting high levels of acoustic requirements. Competitive advantage can be achieved through unique design-led partitions displaying company branding, logos, colour glazed units and digitally printed images.
Clear & Glazed Glass Office Partitions
Office Partitions also achieve outstanding fire and structural performance through stringent testing. Metro Office Fit-Outs offer the safest and widest product offering in Melbourne. Our office partitions conform to building regulation requirements most suited to your office fit-out or refurbishment.
Glass wall partitioning has become a popular choice for office environments which would make them more modern looking. These will create an open space feeling. The glass comes in different thickness and you can choose from single and double glazed. Ideal for offices, shops, etc.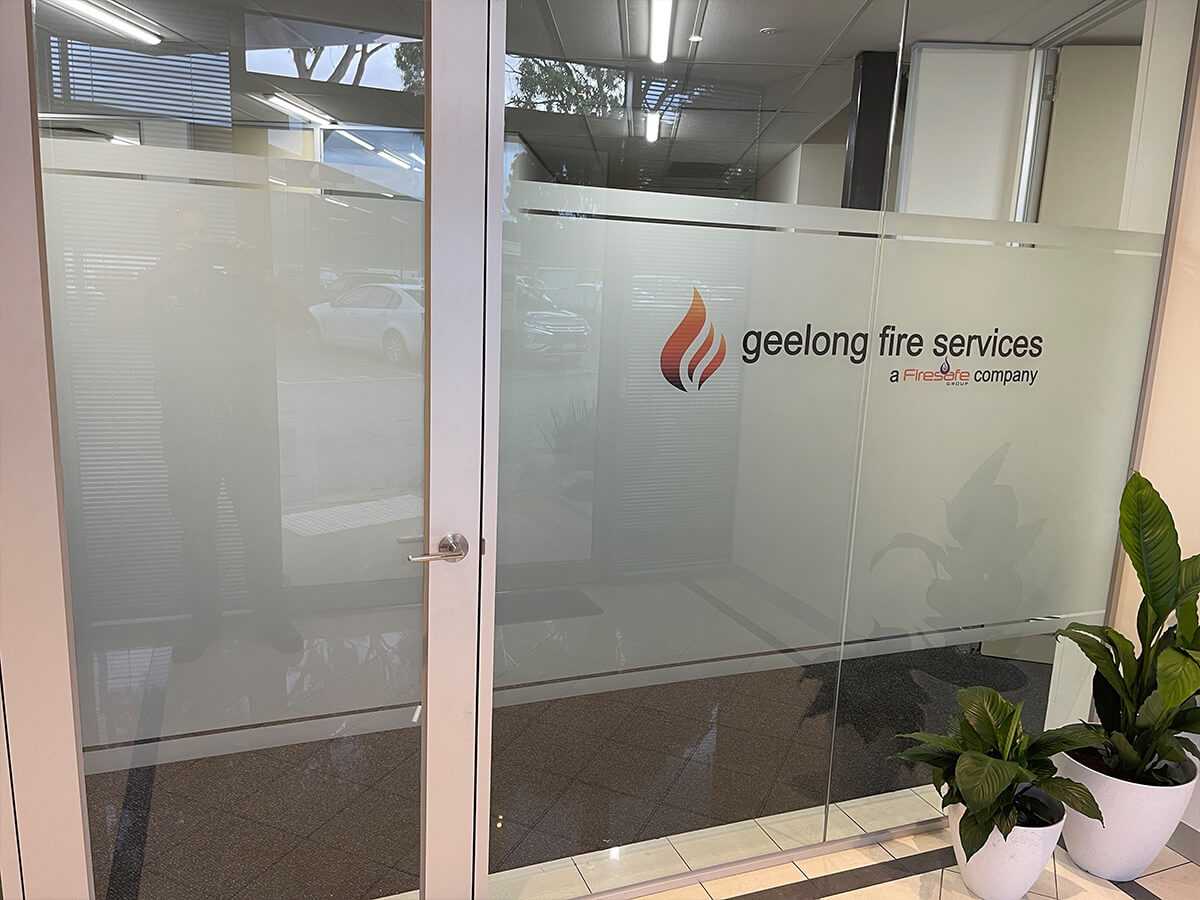 We've been in the construction business for over 50 years and you'll benefit from our depth of knowledge and experience. Our sales and management staff are on hand to guide you through each stage of the process. We're ready to assist you, your architect, contractor or project manager, with any query. You can contact our offices on:  0404 067 304.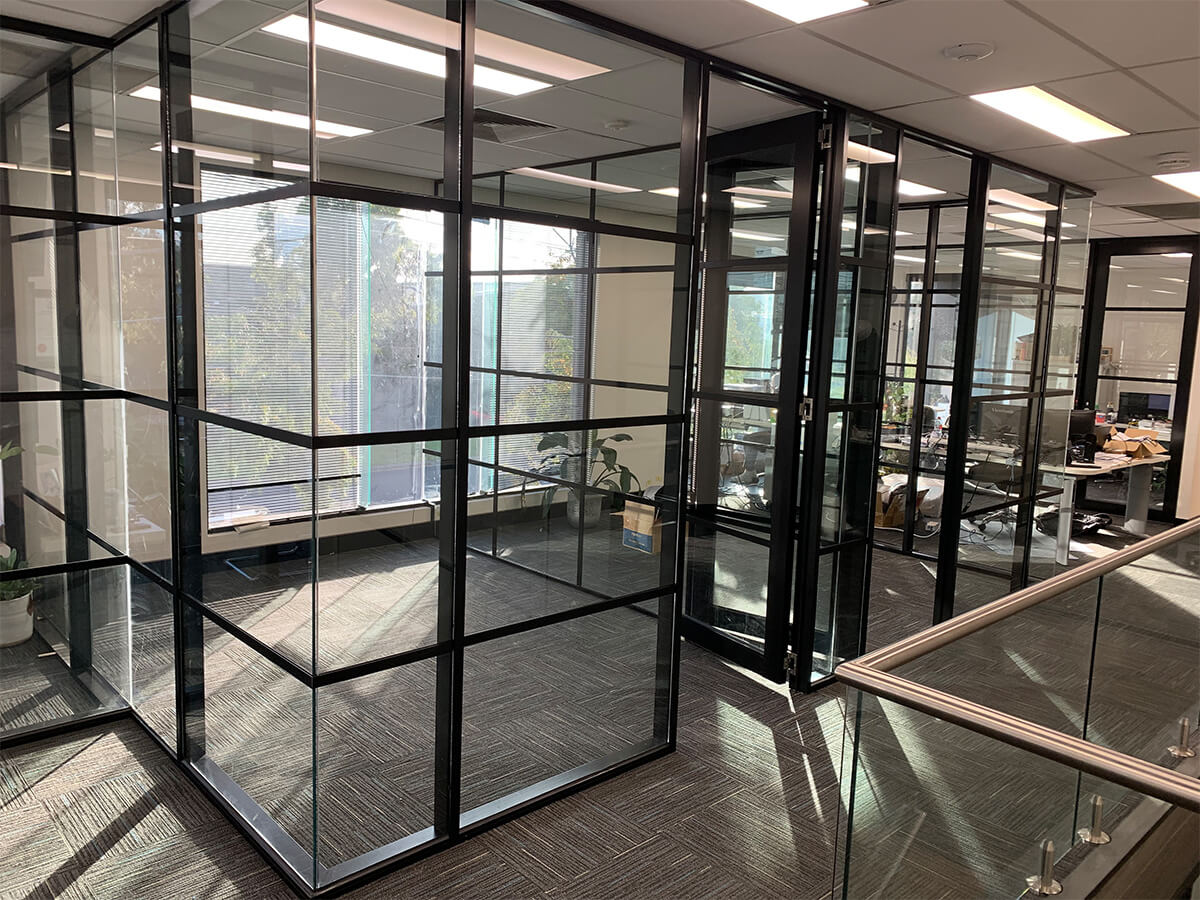 Glass partitions are a great way of creating a professional look for your business and increases the natural light. Contact us for your consultation and we can guarantee the right design for you. Or send us a message with all your details on the contact us form on our website. we look forward to hearing from you.
Metro Office Fit Outs is ready to work for you. For your free consultation, Contact Us Now!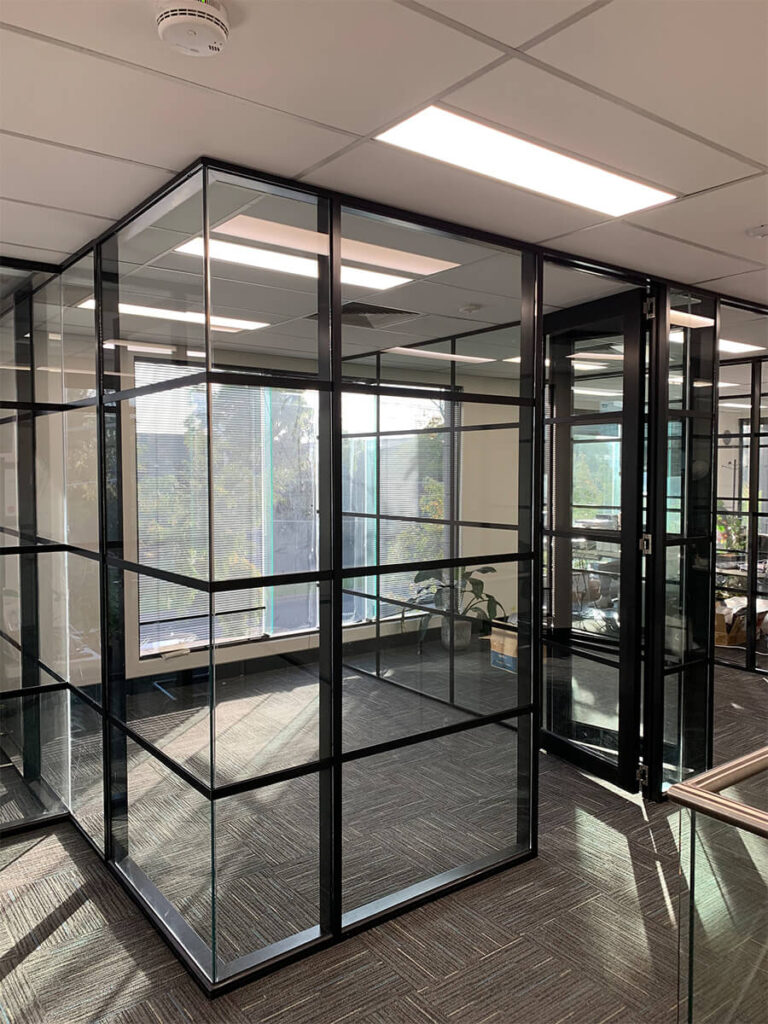 100% 5* GOOGLE REVIEWS

All our past clients who have reviewed our work on Google Review have given us a 5 * rating. In this business, you're only as good as your last job and that's something we take very seriously, indeed. Every project we commit to, will only be finished when the client is 100% satisfied and that's the promise we make to all our clients. 
Aesthetically and thermally, today's aluminium products bear no resemblance to the products of the 80's and 90's. Aluminium is now the preferred  choice of architects looking for longevity, performance and value for money.